With more competition and development in Smartphones, people are in real confusion which one to buy. With run-up to launch Galaxy S5, leaks are flowing with two more suggestions of different models: Nokia's Normandy and Motorola's Moto X.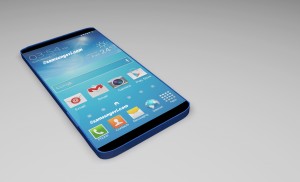 This year Samsung had four new Android tablets to show but no new Galaxy flagship. But coming month, the company is expected to introduce revamped Galaxy S5 to replace last year's galaxy S4. According to the leaked specs for galaxy S5, the set is coming in two editions, one with the plastic and another with the metal which is a more expensive version. The device is expected to use a new Qualcomm Snapdragon 805 chip in LTE markets with a 16 megapixel rear camera sensor. The insiders also leaked that the screen display would be 5.25 inches with a 2560 X 1140 resolutions. Now all we got is to wait till the phone releases and compare the predictions and leaked information.
And with the leaked information of Galaxy S5, it has also been predicted that the timing of Galaxy S5 release could coincide with one from Nokia, which by the will officially be part of Microsoft. Till now only the images of Nokia's Normandy have been leaked. This comes in multiple colors: green, yellow, red, blue and possibly black as well.  The phone is reportedly Nokia's effort at building an Android handset. But it won't look like Android though. Just like the Amazon Kindle Fire tablets, the Normandy looks to be built upon the Android Open Source Project, meaning it wouldn't support any Google-specific software or services. It's more likely to have Microsoft software in place of those.
Not even close – if Nokia goes through with it at all, it will likely be just an Asha 1045 phone, announced around March 25, according to the latest rumors, but with one very important difference – it has been conceived with forked Android instead of the usual Asha line interface.
The Moto X is easily one of the best phones of 2013, and despite its mid-range specs the phone is a fantastic performer. More than that, the phone is well thought out, features great customisation options and is just a joy to use. The phone runs nearly stock Android with the addition of a couple of extra features which are genuinely useful, minus all the usual carrier bloat. If that sort of thing interests you, there is currently no better time to buy one. After just a few weeks of selling the option, Motorola cut the price to £20. The company also added three more wood options to choose from: walnut, teak, and ebony. All four options are available to order this coming Monday through the Moto Maker site.
So, which smartphone suits you the best? Take a tour and wait till the launch of Galaxy S5, Normandy or Moto's more options. Get smart with the use of a smartphone.