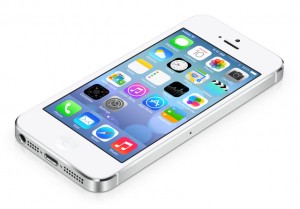 Apple adds 8GB model to iPhone 5C and sells it £40 less than existing 16GB model. Nice trick Apple but this is still not cheap.  Just a few months back, Apple's Marketing VP, Phil Schiller, has warned that Apple's low end iPhone wouldn't be cheap, though the media wanted a cheap Apple product. Many of the reporters have reported that iPhone 5C has actually failed in the market. Although the 8GB model is added to iPhone 5C, it couldn't make its position in the marketplace.
Ken Segall, an ad man in 1984 for Apple defines Apple as a "company that doesn't do cheap. It makes products for people who care about design, simplicity and a great user experience."
Apple in a statement said that the 8GB iPhone 5C model will be available in UK, France, Germany, Australia and China on 18 March. However Operators are already selling the 8GB model from their own websites. But, the iPhone 5C since its release in September 2013 has been experiencing disappointing sales, although Apple has not publish its sales figures, it has been a subject to speculation.
Despite this, other reports suggest that the iPhone 5S is hitting the market with increased sales far better than 5C. The report also discloses that Apple has around three million unsold iPhone 5C units in inventory.
The most recent data from analytics firm Umeng suggested that in China 5C was much less popular than the 5S. In US when a survey was conducted last October by Consumer Intelligence Research Partners, it was found that 64% were buying the more expensive iPhone 5S whereas only 27% were buying the 5C. The US based data from Mixpanel also shows that only 6.4% of Apple users have iPhone 5C whereas 20.7% have the pricier iPhone 5S.
Apple's Tim Cook said: "I think the iPhone 5S, people are really intrigued with Touch ID. It's a major feature that has excited people. And I think that associated with the other things that are unique to the 5S, got the 5S to have a significant amount more attention and a higher mix of sales."
Cook added that "Apple was not scared of making changes if necessary. The 8GB iPhone 5c is the result, although it will be battling numerous similarly-priced – not to mention even cheaper – Android and Windows Phone handsets in the increasingly crowded smartphone market."
However, at the end, Apple's iPhone regarding or without regarding the 5C model, has already dominated the high-end market and grab the profit between 60-70% of industry on just 10% of unit sales. Since 2011, Apple has profited itself around 60% of the mobile industry. Now that's what a success means. Though iPhone 5C has robust competition with the high end product from Apple's biggest rival, the market hitting iPhone 5S model fly above all rivals. Though iPhone 5C turns out to be a failure, Apple still doesn't make its product cheap and neither has it to.