You're stressed, deadlines to meet and your IT doesn't work…..
Ten minutes or less – the time it takes our helpdesk to get most of our clients get back on track. That's because our friendly engineers are fast, thorough and very patient. Less downtime, reduced cost, and a pleasurable experience – it's how IT helpdesk support should be.
With out new state of the art RMM tool (remote monitoring) we can see a variety of issues before they become problems. We call you rather than you call us!
Our goal on the helpdesk is to keep you working. We'll give you a workaround when a permanent fix is going to take time to implement.
We understand that to provide fantastic service, we need process. Wavehill have refined our processes over the years to ensure a speedy resolution delivering customer satisfaction with every case we create.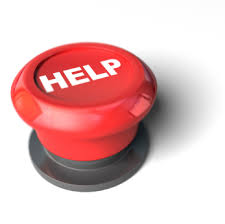 How does the IT Helpdesk service work?
Technology is about people, our people are well trained and experienced in looking after your people. We communicate in clear and plain English. Quick and permanent fixes!
Ongoing proactive monitoring and support
Remote Monitoring Management (RMM) is where we install an app on your device and servers which then communicates back to our team when there are issues to be looked at. We call you to fix the issue before it's a problem. Expect our help desk to always be there when needed, we work quietly behind the scenes providing proactive IT management with a support contract tailored just for you.
Helpdesk Remote Support
If your problem can't be solved in a few clicks on the phone, we'll request permission to view and control your screen with a remote connection. Whether you need to locate a file or print one, need access restored to your email or database application, or have any other issue resolved you'll be able to see us in action every step of the way.
Helpdesk Escalation
While we're busy, a support ticket will be delivered to your inbox by our helpdesk database, indicating that your request has been prioritised on our system. And being the clever system that it is, it will alert us more frequently the longer your request remains unresolved.
Emergency\Planned On-site Support
Very occasionally some issues can only be resolved in person. One of our engineers will schedule a date and time convenient to you and your staff. If the appointment is not immediate and scheduled one or more days ahead, we'll contact you to confirm on the day in question. Some work can only be done in person or you prefer to see someone in your office. We have contracts that include site visits or you can pay an hourly rate.
Speed & Efficiency
At Wavehill we know that it pays to get our clients up and running fast. More speed, more efficiency, means uninterrupted productivity for you and your staff, while keeping costs down. Ten minutes or less. Enough time to get that cup of tea.
Did you know?
We provide IT Helpdesk in Pay-As-You-Go IT Support and IT Monthly fixed support contracts.
Choose the one that fits your business, and get your technology back on track.