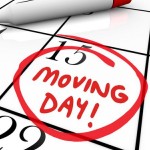 Is your office running out of space? Does it need to upgrade? If so then it might be the time to relocate your office. For this, proper planning and careful management is required. The success of any office relocation is usually reflected in the amount of planning and management you do beforehand leading to hassle free and well organised new office.
So to make things easier and simple for your office relocation, below we have a collection of tips that will greatly help in reducing the negative impacts of relocation on your IT system and daily operations.
1.       Get help from professionals
One of the major mistakes that many office relocations make is not engaging the services of professional help. An office relocation is going to cost money, it doesn't have to be a lot  but office relocation mistakes will cost even higher. That is why, you need to take help from specialists, choosing the right professionals to smooth the process, including commercial property agents, IT, Telecoms, office fit-outs etc to save your time and get better value for money.
2.       Advance planning
Moving your office requires advance planning and best practice shows you should start planning at least 3 months before your move date. It's advisable to use this time to prepare a Office Relocation Project Plan which sets out the key dates by which you can work to. There is also a whole range of free, downloadable office relocation checklists, moving office templates and office space calculators for you to use to help plan your office relocation.
3.       Review all your network hardware
Before making a move, you should review all network hardware, consider what you are going to take and what should be left behind, purchasing any new equipment well in advance. All the necessary network equipment such as firewall switches and server cabling should be installed if possible at least 14 days before moving in order to give time for troubleshooting. During setup and move, the network equipment should be left in place and should be run on your old building in order to save the downtime.
4.       Maybe time to upgrade?
When you are in the process of relocating your office, it's also an opportunity for you to upgrade your system and network to the latest technology. You can consult with your IT and Telecoms Consultants for available and suitable latest options. Its also an opportunity to review and switch service providers that could increase your business efficiency with a lower price for a more modern higher specification  service.
5.       Expect the unexpected
With careful planning as above you should be OK, but you cannot predict only good outcomes in the process of relocating your office. Of course there may be the odd surprise and you should be well prepared for any bad outcomes as well. Creating a Business Continuity Plan is required in order to minimize risk and doing so will also help to minimise the downtime.
www.wavehill.co.uk/it-office-relocation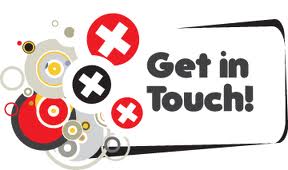 [blockquote align="left"]If you are planning an office relocation then please get in touch – Wavehill are proven experts in office relocation and installations. We offer you consulting, project management and take care of all the tech and comms while keeping your downtime to a minimum. Find out more on 020 8293 0100 or email us at info@wavehill.co.uk[/blockquote]