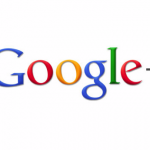 It's has now become easier for people using Gmail and Google+ to connect over email. The Google product manager David Nachum wrote in a blog post, "As an extension of some earlier improvements that keep Gmail contacts automatically up to date using Google+, Gmail will suggest your Google+ connections as recipients when you are composing a new email."
If you have both Google+ and Gmail address then the users will be able to send messages right into your inbox, even if you have never gave them your email address. It is letting anyone on Google+ send messages to your inbox, even though you don't have them in your circle. The default will be limited as a user may have thousands of followers. So, only the one in your circles can contact you by default.This new option in the Gmail settings allows users to receive emails from anyone on Google+ meaning from no one on G+, from those already in their Circles (similar to 'friends'), or from extended circles (similar to 'friends of friends').
The settings for How to Control who can Contact you is available. For this,
Login to Gmail
On General tab, there is an option for Email via Google+
Click the option as per your preference from Anyone on Google+, Extended Circles, Circles and No one.
Click Save Changes
Google is concerned with respecting the privacy of a small subset of its users. High profile users are more likely targets to receive unwanted messages and keeping this in mind, Google has only allowed the strangers to email only once as they will not be able to contact you if you do not reply them. Spamming would not be possible.
Also, this feature as announced on the official Gmail blog, will not give your actual email address to strangers. It only provides with suggestions including people in their Google+ networkwhen a Gmail user begins typing in the address box. Your email will be safe and not exposed unless you make a reply to that email message.
Google says, the idea is to make it easier to contact friends and other contacts when you've forgotten, or never got, their e-mail address.Regardless of how easy they want the system emailing to be, this cannot be left without criticisms as some Gmail users has complained and reported that this has opened the door to spam and unwanted solicitations in personal email inboxes, which are considered private.
To cover up this criticism to an extent, Google has come up with this feature as well – if someone who is not in your Google+ circles uses the service to email you, the email will be available in Social tab in Gmail and not in your Primary tab, if the tab setting is enabled in your email settings. This could just be another reason to enable those tabs if you haven't done it yet.
Even though this service has the potential to be convenient without being invasive, it's likely to annoy and confuse a lot of Gmail users. And to those who barely even know what Google Plus is, they would not understand what exactly is Google's asking them. Criticisms are onboard; but will the people appreciate this change?
If there is any difficulty understanding this article then feel free to contact us. You can either email us at support@wavehill.co.uk or simply give us a call at 020 8293 0100.