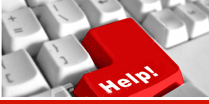 Outsourcing your IT support is very beneficial as we live in a world where data acts as a new currency and day by day your data is becoming huge which makes it difficult to manage with hardware and computing resources in–house. Various technologies and increasing use of the internet has been at the heart of business operations, keeping things running smoothly has been a great challenge. That is why many companies are outsourcing their IT support.
Besides of meeting your challenges, there are various benefits associated with outsourcing your IT support. Here are list of some benefits:
1. Minimize Cost of Ownership
For most businesses, an in-house IT manager or specialist is difficult to afford. Also setting up an in-house IT department is a very time consuming and expensive which requires serious hardware and software experts to stay on top of your technology and ensure the latest updates. It also consumes more space for setting all the equipment. Outsourcing your IT support will effectively allow you to bypass these problem of set ups and maintenance and helps you in having a fully functional IT department at minimal cost.
2. Access to latest technology and Application
Day by day we are being introduced to new technology and applications. These have made our life a lot easier and riskier as well because it takes no time to lose data if handled carelessly and if it is not updated. That is why outsourcing your IT support to carefully manage at a professional level you get a competitive edge by accessing the latest enterprise level technology.
3. More focus on business
Certainly you'll be able to focus more on your business and increase its productivity when you outsource your IT support. You can give more priority to your office rather than solving technical issues associated with hardware and software. You can freely focus on your daily business operations, forgoing the stress and anxiety associated with the concerns of IT glitches.
4. Access to experienced staff
Your IT support will be in the hands of experienced engineers. This will reduce downtime and inefficiencies due to technical issues. You will not need to hire, train and retain an in-house IT support team. An  outsourced IT support team who regularly work with many similar companies to your own providing the experience to get the job done fast.
5. Quick Issue avoidance
By the time you know there is a problem in your hardware or software, your business staff productivity has already been affected and you'll experience prolonged periods of costly downtime. But if you have outsourced your IT support then you can stay stress free because problems can be identified and rectified before they affect your system. This will ultimately eliminate your downtime and make your IT services stay up and run smoothly.
So after reading this you might have realized how important and beneficial it is to outsource your IT support. Take a smart choice and focus more on productivity and growth of your business rather than tackling the IT issues on your own, increasing the downtime that ultimately affects your business efficiency.