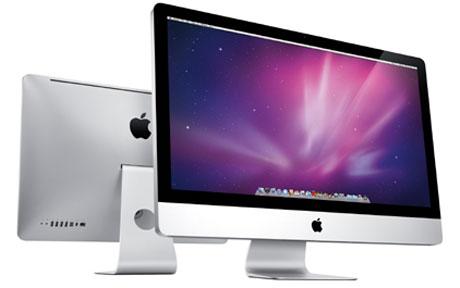 Gartner has released its analysis of computer sales in the fourth quarter of 2013 that also included the holiday sales period. The analysis of Gartner determined that there was an overall decline of 6.9% in PC shipments, making one of the worst declines in Pc sales. This sounded true for most computer manufactures but for Apple, it was an opposite. In U.S. market, Apple had a solid holiday sales with increase in 28.5% followed by dell at second position with 7.4% increment and Lenovo t third with 3.5%. Rest of the manufacturer showed decreased sales for the quarter.
Industry analyst Horace Dediu says "2014 will be the year that the sales of Apple devices reach parity with windows."
And Mikako Kitagawa, principal analyst at Gartner says, "Although PC shipments continued to decline in the worldwide market in the fourth quarter, we increasingly believe markets, such as the U.S., have bottomed out as the adjustment to the installed base slows." Kitagawa further adds "Holiday sales of technology products were strong in the U.S. market, but consumer spending during the holidays did not come back to PCs as tablets were one of the hottest holiday items. We think that the U.S. PC market has bottomed out. A variety of new form factors, such as hybrid notebooks, drew holiday shoppers' attention, but the market size was very small at the time. Lowering the price point of thin and light products started encouraging the PC replacement and potentially some PC growth in 2014."
Getting back to history when it was 2004, Microsoft sold 56 times more PCs than Apple sold Macs. Apple had less than a 2 percent marketshare. Now, 10 years later, it's a very different story. Dediu also expects that in 2014, Apple's combined unit sales of iPhones, iPads and Macs will be the same.
[blockquote]In 2010 and 2011, total Mac sales were up 29% and 23%, respectively. Even in the depths of the Great Recession of 2008-2009, unit sales in the latter year were 13% higher than the one before.[/blockquote]
But 2012's total Mac sales were down 4% from 2011.
Whereas Apple has dominated in smartphone and tablet sales, Microsoft has struggled for relevance in the same field. But the surprising growth in Apple's sales is somehow unexpected as in 10 years before.
In late October, Apple refreshed the MacBook Pro notebook line by incorporating Intel's latest Core processor called "Haswell", to sync the higher-priced laptops with the MacBook Air. While Apple lowered prices of the MacBook Pro by $200, it did not change the exterior design or follow Windows OEMs into touch-enabled notebooks.
Do you  expect to see additional Mac growth in 2014? Wouldn't it be exciting to see how well the new Mac Pro will be performing in sales? Apart from that, it'll be more interesting to come back to this at the end of the year and see if Dediu's prediction proves to be true. Share your views with us.