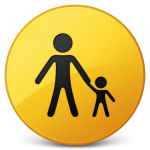 These days, many of the electronic devices have parental control which is very beneficial if you have kids who use your laptops, Smartphone and other devices time and again. Setting up parental controls helps in restricting adult content, accidental shopping etc. to your children.
If you are wondering how it could be possible then here we are to help you out. Below is a helpful guide on how to set parental control over various Operating System (OS) and gaming systems.
Windows
For handling the user access control, Windows relies on Microsoft's Family Safety Website where you are able to set separate account for your every child, limit their access to risky websites; limit the amount of time they spend on games etc. For this, you'll have to:
Download Windows Live Family Safety and install
Go to control Panel -> Family Safety -> Manage settings on the Family Safety Website
Login to the family safety account using your Windows credentials and select which account you want to control. Set individual accounts per child as required.
You can then set the permissions for each child by clicking on Edit Settings under each of their name.
Android

For setting parental control in Android, the device will need to run Jelly Bean version 4.3. You can then:
Open settings of your device -> click Add User -> Select Restricted Profile
Tap the settings icon next to New profile to name the account. And select which apps will be available to it and which are to be restricted.
iOS
In iOS, you do the following to can set the parental control:
Open Settings -> general -> Restrictions
Enable restriction and set an access password that only you know
You can see list of available apps below the Enable Restriction button. Now you can set which of them will require your password and set accordingly.
The subsequent sections allow you to set limits on in-app purchase, allowed content etc.
Xbox One
Setting up parental control in Xbox One is somehow similar to windows.
Sign in to your console
On your controller, press the Menu button -> select Settings
Scroll right to family, then select the child profile that you want to control and set permissions for restricted activities. You can also set specific permissions for each section by selecting Use, but customize.
Playstation 4
For setting parental control in Playstation 4, you should:
Login to your Master Account and the password should be protected
Go to Settings -> Parental controls
You can then set an individual account for each kid under Settings -> Parental Controls -> Manage Sub Accounts and manage the restriction
The restriction could be games, apps, movies, web browser, video chats etc. You can also set time limits in Playstation Store and restrict user generated content.
So, now you know how to set parental control on your electronic devices, you do not need to worry about your children playing with your phones. Your phone is smart, the world is smart and so must be your technology. Use it to fullest!