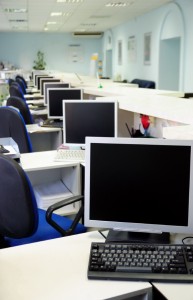 Recently we proposed changes for a potential new London client and they decided to wait before making any decisions. Last week they had a power cut and then their server didn't start. We got them back working with their data in an hour. The email took longer with issues on not having the correct passwords and an old version of MS Exchange 2003.
Don't wait for problems to escalate into a catastrophe. Make important changes now. Delaying can cost you more if a major infrastructure failure strikes causing your organisation to grind to a halt.
Procrastinating over decisions is common in IT but in this case (not the first and certainly won't be the last) it has cost them in time and money. Moving your email server to the cloud is safe and secure with a relatively low monthly outlay.
IT Services
If you have old or new IT systems and haven't made the decision to move but need a helping hand then we'll explain the benefits in plain English and easy to understand terms. We put you in control to run a successful business.
Your IT services should be simple, systems availability is key and cloud email is a sure-fire way of taking the strain off internal on premise hardware.
There are options to move all or just parts of your systems, using a combination of cloud and on-premise (hybrid) approaches are common with little disruption.
At Wavehill we offer instant access to IT support and expert consulting. We'll listen to how you work and provide a solution that fits your need.
We are experts and innovative in support and design, an award winning London based Technology Company in business for over 15 years.
If you are looking to be secure and get more out of your technology then get in touch to discuss how our IT services can be of value.