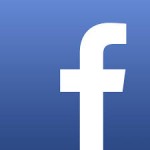 Among the various Social Medias, Facebook is the one that gained most popularity and spread like virus. But slowly we are becoming immune to this virus and Facebook in 2017 will lose 80% of its users according to researchers at Princeton University.
The researcher John Cannarella and Joshua Spechler from Princeton's department of Mechanical and Aerospace Engineering, US made this prediction based on number of times Facebook is typed into Google as a search term. The result as a chart produced by Google Trends service shows Facebook searches peaked till December 2012 then later, it has begun to go down track. Facebook in 2017 will eventually lose 80% of its users.
"Ideas, like diseases, have been shown to spread infectiously between people before eventually dying out, and have been successfully described with epidemiological models," the authors claim in a paper entitled Epidemiological modeling of online social network dynamics which further adds, "Ideas are spread through communicative contact between different people who share ideas with each other. Idea manifesters ultimately lose interest with the idea and no longer manifest the idea, which can be thought of as the gain of 'immunity' to the idea."
Here are some reasons that support John and Joshua forecast for Facebook's downfall.
Teens were the special attention for this platform. The traffic was highly over flooded with teens once upon a time in Facebook but it is slowly degrading now because they now realize it's not a cool place to spend their time. They may check to see what's happening at the moment but will not keep staying there. Over past three years, Facebook has lost 60% of teen members according to iStrategyLabs.
Facebook's chief financial officer David Ebersman admitted and said that "We did see a decrease in daily users, specifically among younger teens."
Since it's the mobilized world, half of the Facebook users are on Mobile. The advertising space is limited in mobiles and hence your presentation and content should be very sharp in order to attract customers. If you fail to provide valuable, engaging, useful and entertaining content to them then you simply lose them.
John and Joshua tested various equations against the lifespan of Myspace, before applying them to Facebook. Myspace was founded in 2003 and reached its peak in 2007 with 300 million registered users, before falling out of use by 2011. Purchased by Rupert Murdoch's News Corp for $580m, Myspace signed a $900m deal with Google in 2006 to sell its advertising space and was at one point valued at $12bn. It was eventually sold by News Corp for just $35m. In the same way, Facebook in 2017 will lose its maximum  users.